What was once a quiet fishing town just 90 minutes south of Cancun airport, Tulum, Mexico is now an international hotspot for tourists from all over the world. Tulum has bloomed into a popular destination for couples, families and solo travelers alike.
With white sandy beaches, lush jungles, crystal clear lagoons, dozens of unique swimming holes (called cenotes), world class cuisine, and every type of healing art under the sun, it's easy to see why Tulum draws visitors and expats from all over the globe.
The variety of places to see and things to do can seem never ending in a place like Tulum. So to help you out, here is our list of five places to check out while you're in Tulum for your next boudoir shoot!
1. Visit Playa Paraiso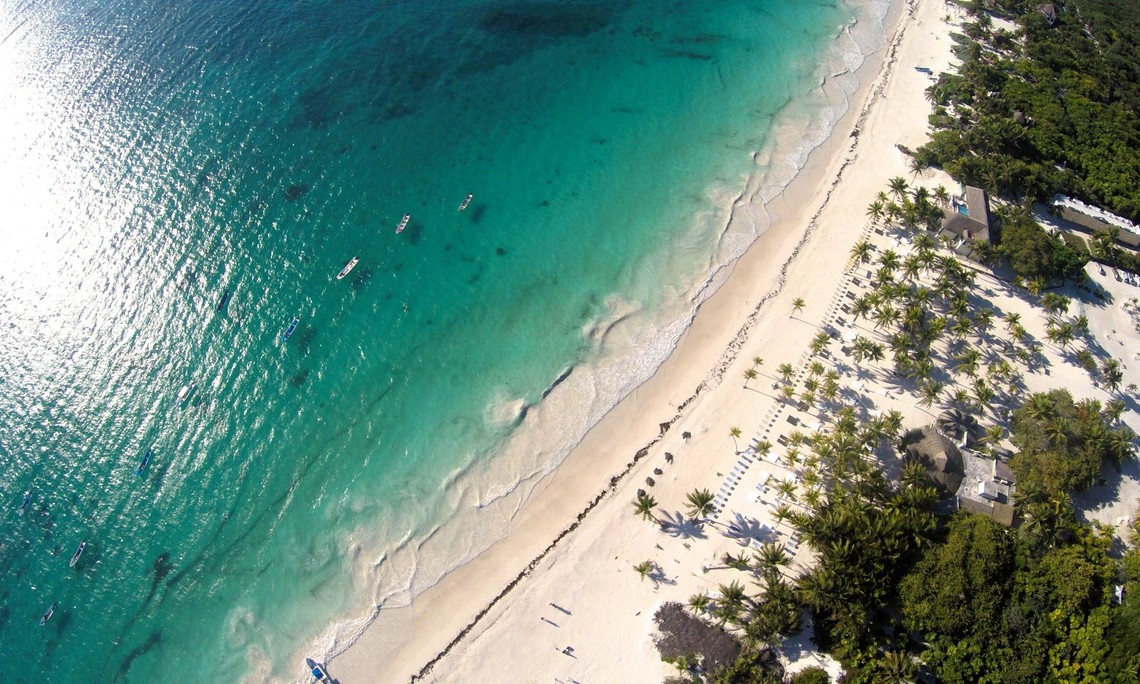 (Image via: www.elparaisohoteltulum.com%2Fplaya-paraiso-beach-club)
Considered to be one of the best beaches in Mexico, Playa Paraiso is a place best experienced in the morning. Due to it's popularity you may run into large crowds in the afternoon hours.
Once you see the blue water and white shores for yourself, you will see why. It's the perfect excuse to start your day out with a little bit of beach serenity and sand between your toes.
2. The Ruins of Coba

(Image via: www.getstamped.com)
Some of Yucatan's most well preserved ancient ruins can be found in Coba. These ancient Mayan sites were considered to be incredibly important to their native people.
What makes this location so unique is that it is more off the beaten path, meaning there will be less of a crowd for your visit. You can also still climb the sides of the ruins, which is not the case at more famous locations.
Be prepared for a little bit of a trek to reach the ancient ruins. You can rent a bicycle to take you through the jungle for about 45 pesos.
3. Explore the Sian Ka'an Biosphere

(Image via: www.mexicanist.com)
Consider this the perfect destination for nature lovers.
A large protected area, the Sian Ka'an Biosphere is home to a wide variety of beautiful animal and plant species. Because of its unique ecosystem, the Biosphere offers some of the most pristine waters in all of Mexico.
The name literally translates to "Where heavens are born", which we're sure you will find quite fitting once you visit!
4. Spend your evenings bar hopping in Tulum's Hotel Zone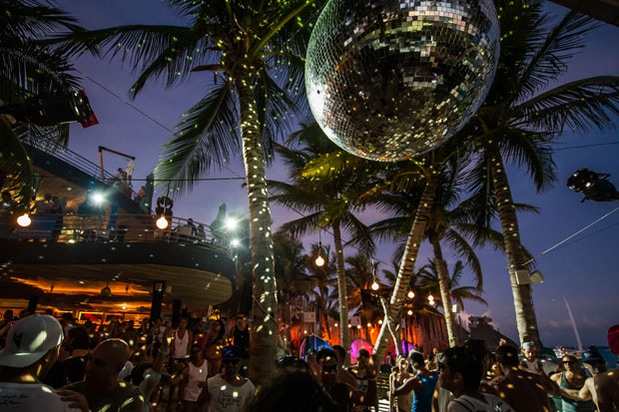 (Image via: www.thestyletraveller.com)
The nightlife in Tulum's famous and ultra sexy hotel zone can be mirrored to New York or Los Angeles, except in a gorgeous jungle and beach setting. From mojito bars to all night dance parties on the beach to upscale, back garden wine bars- there is something for everyone when it comes to nightlife.
5. Get adventurous at Selva Maya Eco Adventures
(Image via: Tripadvisor)
Perfect for travelers who like to stay active, Selva Maya is full of outdoor activities for all ages. You can zipline, rappel or hike for some gorgeous views of the jungle. Then you can cool off under the waterfalls and in the cenotes with a swim. The tour offers a variety of departure times as well as a Mayan lunch for your convenience.
There are so many stunning places beyond the scope of our list. When you book your trip to Tulum, make sure to pick a couple of favorites from this list or go explore more of the beauty that Tulum and surrounding areas have to offer. Ask the locals for their favorite hang out spots or check out our posts on best day trips and best cenotes in and around Tulum.
One thing is for sure: you will find it impossible to run out of amazing things to see and do in Tulum. We can't wait to see you there!
Much Love,
Lindsay
Want to know more about our boudoir sessions in Tulum? Schedule a call with us to connect.